who we are
Chi Alpha provides opportunities for students to meet God, each other, and the needs of the community. Our meetings are informal, infused with music and interaction, and cover topics from relationships to the nature of truth. We are a diverse community and invite everyone to be a part, regardless of background.
our vision
We seek to pursue an authentic relationship with Jesus Christ. We plan to do this through...
worship...Expressions of thanks through word, music, and service
prayer...Communication with God.
fellowship...Community of students developing quality relationships.
discipleship...Learning about Jesus and following His example.
mission...Living a life that reflects our relationship with God in what we say and do.
core values
Integrity, Servant Leadership, Excellence, Community, Diversity, and Creativity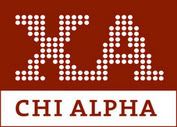 Plymouth State Chi Alpha is a part of a national organization. Find out more about our beliefs, connect with students from around the globe, and discover excellent resources and opportunities at: www.chialpha.com